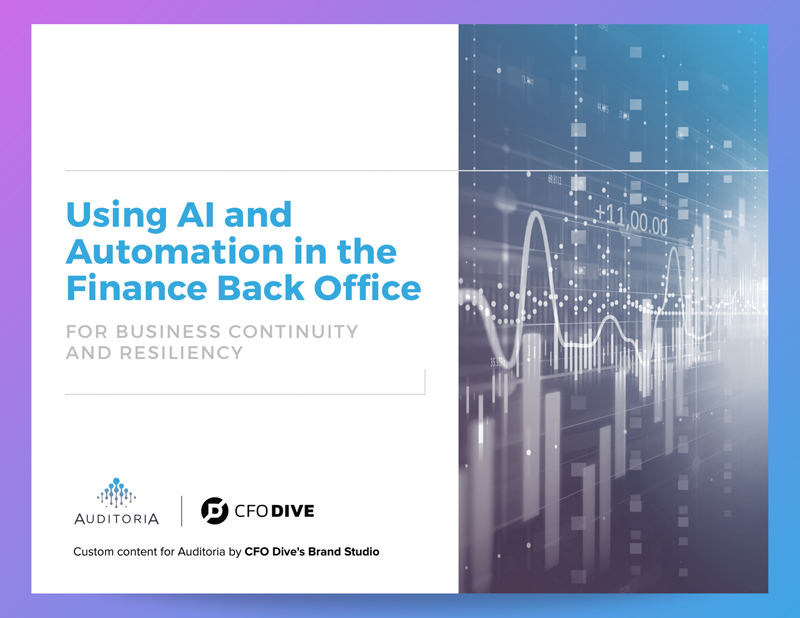 Using AI and Automation in the Finance Back Office
In this playbook, Auditoria, in partnership with CFO Dive, explores how even though the finance back office is a critical part of any organization, it often gets left behind as companies invest in automation and advanced technologies, such as AI and machine learning.
Only a fraction of back-office processes are currently automated, and that includes the most manual tasks of all — accounts payable and accounts receivable.
AI-powered automation can not only transform the finance back office and allow CFOs to harness the data and processes with their ERP system to work smarter, but it also enables business continuity and resiliency.
Download the Playbook.
Learn all about pain points for finance back office teams, accelerating insights and decisions, and audit readiness.
"Companies need to flip the pyramid. Focus on your brand, your purpose and mission. The items on the operational-efficiency and regulatory-compliance end have to be automated. If you're not doing that, your best people are working on the lowest-value areas of the company."

– Ray "R" Wang, Founder, Constellation Research