The Auditoria.AI 2020 Survey: Automation in ERP and the Finance Back Office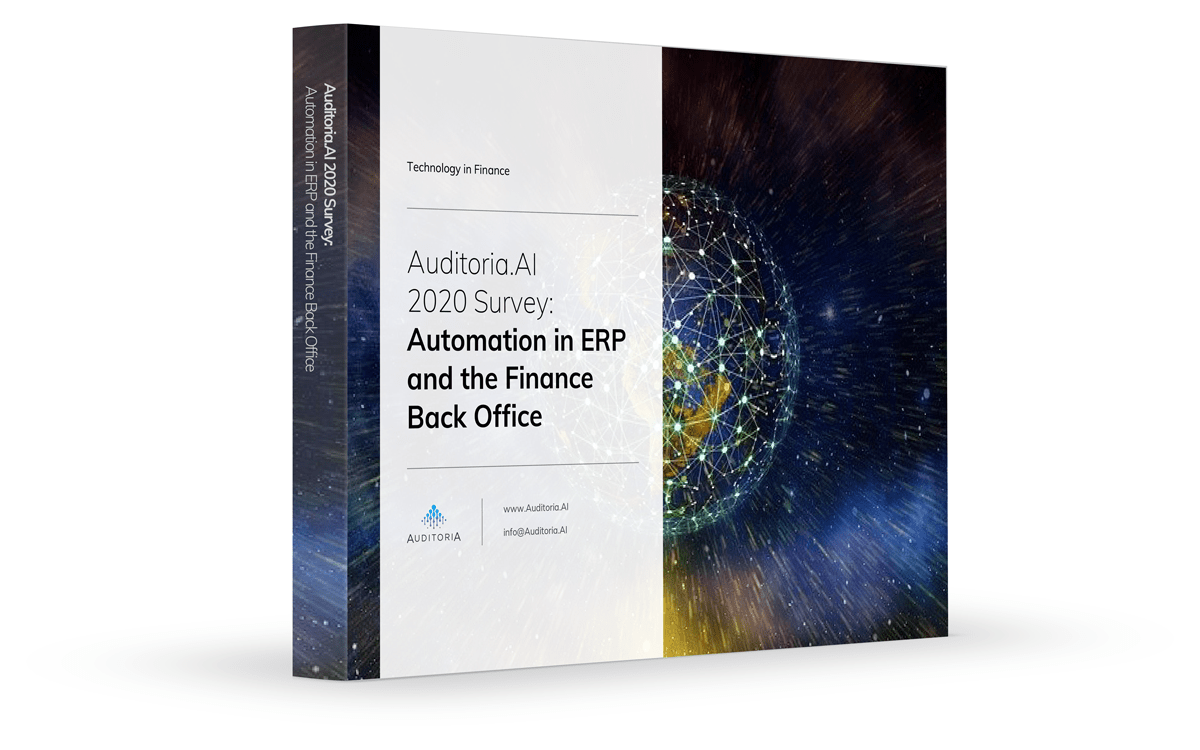 We Asked, You Answered.
Finance Professionals share their thoughts about Automation in ERP and the Finance Back Office.
Hundreds of accounting and finance professionals helped create the most comprehensive survey of back office automation to date.
We uncovered 12 key findings, including:
Most companies automate a small fraction of back office processes.
Accounts Payable and Accounts Receivable are the most manual back office processes.
Nearly half of practitioners feel repetitive work is a massive drain on the organization.
📥 Get your free copy.
Download as PDF.
As we look at automation and artificial intelligence, how do we automate functions and tasks in finance, accounting, and audit?
How do you make repeatable, non-value add tasks go away?

— Amit Sharan
Head of Global Business Technology, LiveRamp
Introducing Auditoria: How It Works
Find our how Auditoria.AI is helping finance teams become more efficient, faster, and smarter than ever before in this short two minute video.
Length: 2:00
Powering the Self-Driving Finance Back Office
Finance and technology visionaries, investors, and early adopters of A.I. preview what the future holds for the the autonomous enterprise.
Length: 3:26